Building and leading a great team starts with taking responsibility, looking at what you can control, and working together to build stronger relationships - on and off the field. Take it from Steve Young - Pro Football Hall of Famer, Super Bowl Champion, NFL MVP Quarterback, licensed attorney, and founder of HGGC, a private equity firm.

In this keynote session, Steve will guide the audience on how teams can hone their skills, reduce risk, innovate, and build expertise to create concrete teams and prepare for the road ahead.

After Steve's keynote session, there will be a fireside chat with LinkSquares Chief Legal Officer Tim Parilla.
Finding the perfect work-life harmony is often a challenge, but it doesn't have to be.
Join us for a conversation around mental health and work-life harmony with Ally Love, Founder and CEO of Love Squad, Peloton instructor, host, inspiring speaker, and Adidas global ambassador!
Gain insight into the tools needed to help you battle burnout and achieve a more harmonious life.
Wednesday, June 14th
1:00 PM ET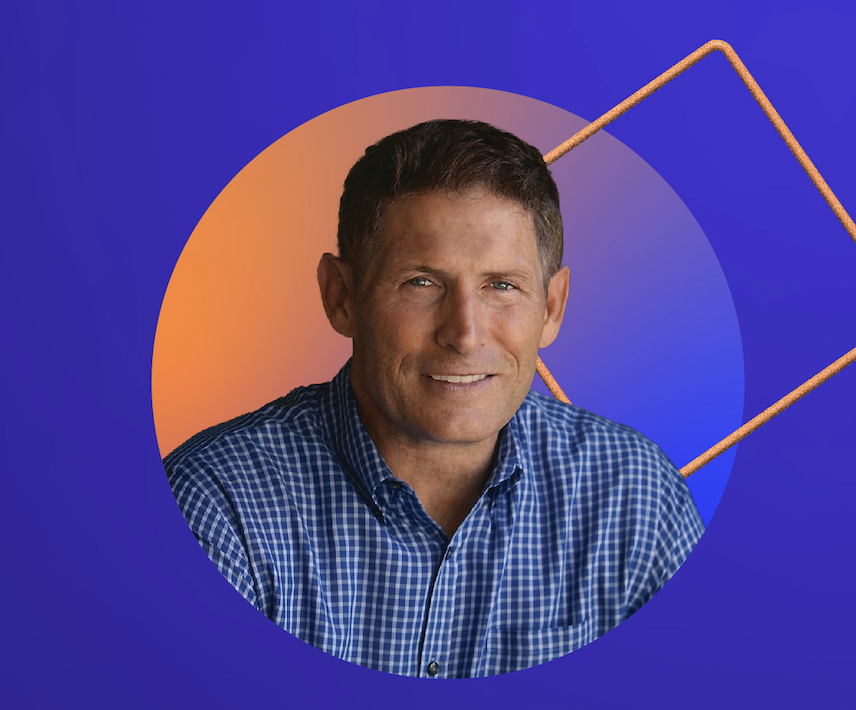 About Ally
Ally Love is a multi-hyphenate trailblazer of the slash generation. She is the founder and CEO of Love Squad, Global Peloton instructor, Host of the Top 10 Netflix series Dance 100, and has been the host of the Brooklyn Nets for the past 10 seasons.
About Steve
Pro Football Hall of Famer and former San Francisco 49ers quarterback Steve Young was an NFL analyst for ESPN. He traveled for Monday Night Countdown during the NFL season and on several occasions has been part of ESPN's season-opening doubleheader announcing team, in addition to contributing to ESPN's annual Super Bowl coverage. Young continues to build a successful private equity company, HGGC, where he is currently a Partner, the Chairman and Co-Founder. While being a Celebrity Ambassador with Children Miracle Network for almost 40 years, he is also Chairman of the Board for his Forever Young Foundation, lifting underserved communities and children all over the world. Steve co-authored the New York Times best-selling book, QB: My Life Behind the Spiral and has just written and published his latest book The Law of Love and in progress a part 2 of The Law of Love.

A former Super Bowl MVP, Young retired after 15 NFL seasons in 1999. He appeared on Sunday NFL Countdown in 2000 and expanded his ESPN role full-time beginning in 2001.

Young served as an analyst on ABC's Super Bowl XXXIV (2000), XXXVII (2003) and XL (2006) pre-game shows. He was part of ESPN's main set at Radio City Music Hall for the NFL Draft telecast for five years (2006-10).

Steve Young was inducted into the Pro Football Hall of Fame class of 2005, and the 49ers organization retired his No. 8 in a special ceremony at Candlestick Park in 2008. Young retired as the highest-rated signal-caller in NFL history. He was the Super Bowl XXIX MVP and the league's MVP in 1992 and 1994. A dual-threat throughout his career, he amassed 33, 124 passing yards and 232 passing touchdowns, while also totaling 4,239 rushing yards and 43 rushing touchdowns.

As a collegian, Steve Young, the great-great-great grandson of Brigham Young, was a consensus All-American and a Heisman Trophy runner-up at Brigham Young University in 1982.

He received a degree in political science with a minor in finance in 1985, and returned to BYU and was graduated from the school of law in 1994. In 2003, Young was inducted into the Academic All-America Hall of Fame.

In 1983, he was a first-round draft pick of the United States Football League's Los Angeles Express. After two seasons with L.A., he was released from his contract and signed by the NFL's Tampa Bay Buccaneers. The 49ers signed him as a back-up quarterback to Joe Montana in 1987. He succeeded Montana as the starter from 1991 until his retirement in 1999. In all, Young won three Super Bowl titles, two as a back-up and one as a starter, when he threw a record six touchdowns in a 49-26 victory over the Chargers in Super Bowl XXIX.
Go from busy to business partner.
(Leave the grunt work to us.)
Manage it all – all at once.
Your work goes beyond just contracts. And now you can manage all your priorities in one platform. Our solutions include end-to-end CLM and legal intake and project management.
All-in-one CLM, powered by AI
Centrally store, write, review, and approve contracts. Send requests for signatures and integrate with popular tools.
Keep work moving with more visibility.
Accelerate workflows across the business by letting teams work in the tools they already love through pre-built integrations and our API.
Prove legal's impact. (Finally.)
Use robust metrics that you can't get anywhere else to quantify your team's impact on business outcomes with custom reports.
Streamline contract creation processes
Build custom workflows that match your existing contract creation process. Legal teams find LinkSquares easy and intuitive for self-service drafting, managing approvals, and storing templates on one central platform.