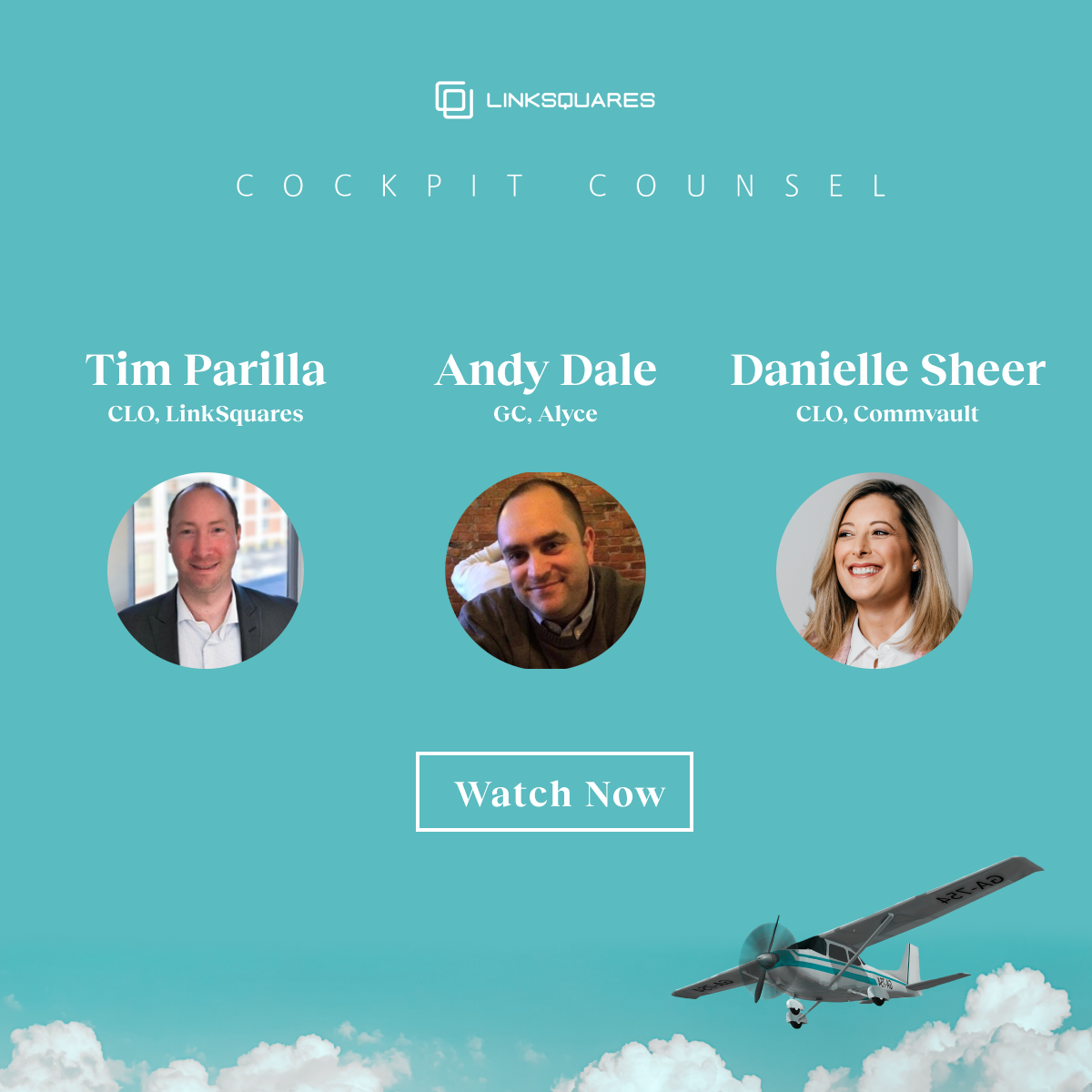 Danielle Sheer, Chief Legal Officer (CLO) at Commvault, and Andy Dale, General Counsel (GC) at Alyce join Tim Parilla as co-pilots. Watch this episode today to learn from the three of them about how to build your brand as a GC.
Building your brand won't happen by accident. This webinar covers:
Shifting away from being the office of "no"
Prioritizing internal and external relationships
Starting a mini-revolution
And much more!
About Cockpit Counsel
Climb into the cockpit with pilot and LinkSquares CLO Tim Parilla as he invites legal leaders aboard to share advice that will help you navigate even the most turbulent times of in-house counsel work.
Fasten your seatbelt and prepare for takeoff. We'll cover a range of topics from data privacy, to legal team structure, to public company transactions, and beyond. You don't want to miss this series.