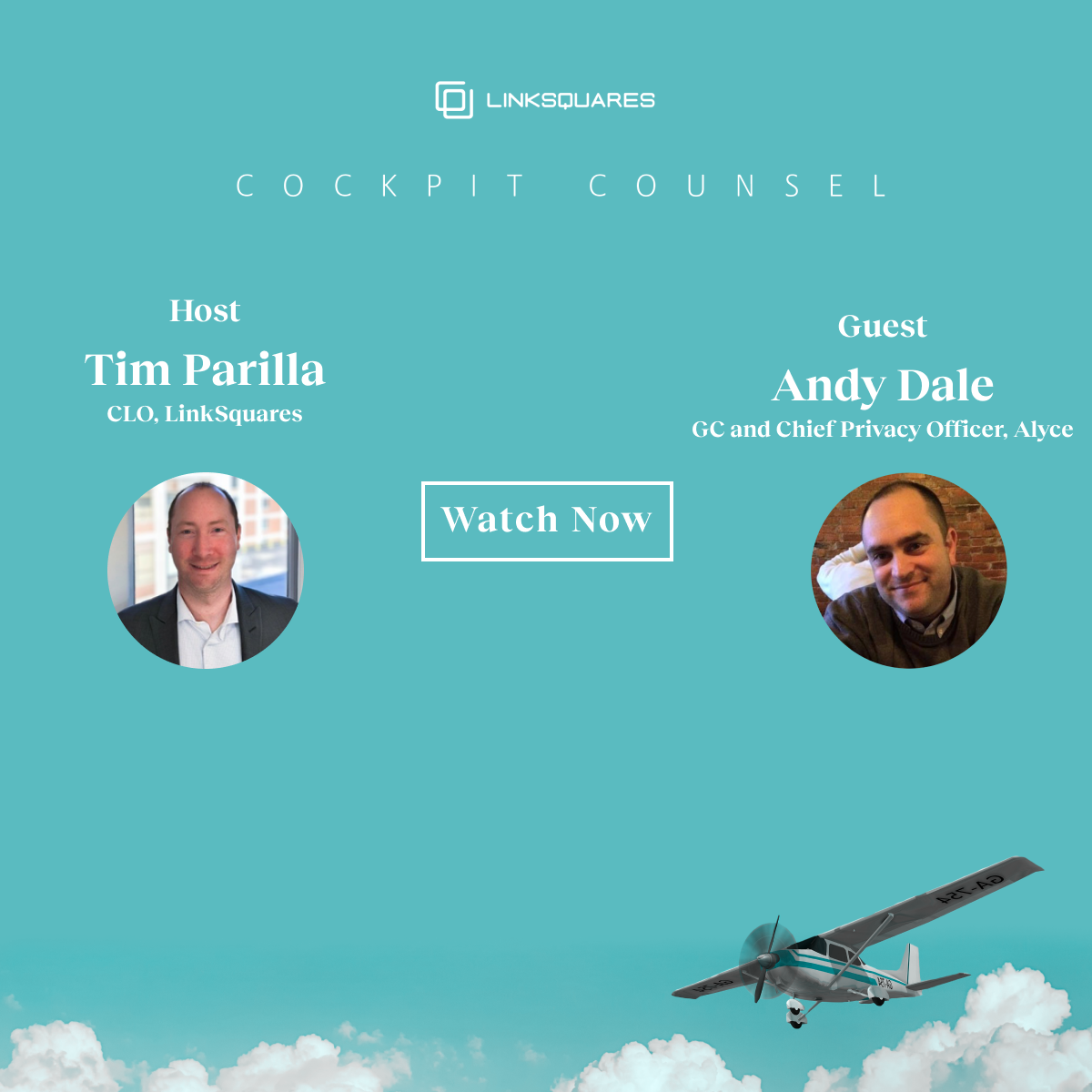 On this episode of Cockpit Counsel, host Tim Parilla is joined by Andy Dale, GC and Chief Privacy Officer at Alyce. Alyce is the AI-powered B2B gifting platform that's redefining direct mail, swag, and gifts with its scalable, sustainable, hyper-personalized approach to account-based marketing.
Andy also currently co-hosts his own show: The Data Protection Breakfast Club, with Pedro Pavón, Privacy, Ads, and Data Policy at Facebook, where they meet up with friends in the data protection ecosystem to deep dive into all things data privacy.
About Cockpit Counsel
Climb into the cockpit with pilot and LinkSquares Chief Legal Officer Tim Parilla, as he invites legal leaders aboard to share advice that will help you navigate even the most turbulent times of in-house counsel work.

Fasten your seatbelt and prepare for takeoff. We'll cover a range of topics from data privacy, to legal team structure, to public company transactions, and beyond. You don't want to miss this series.