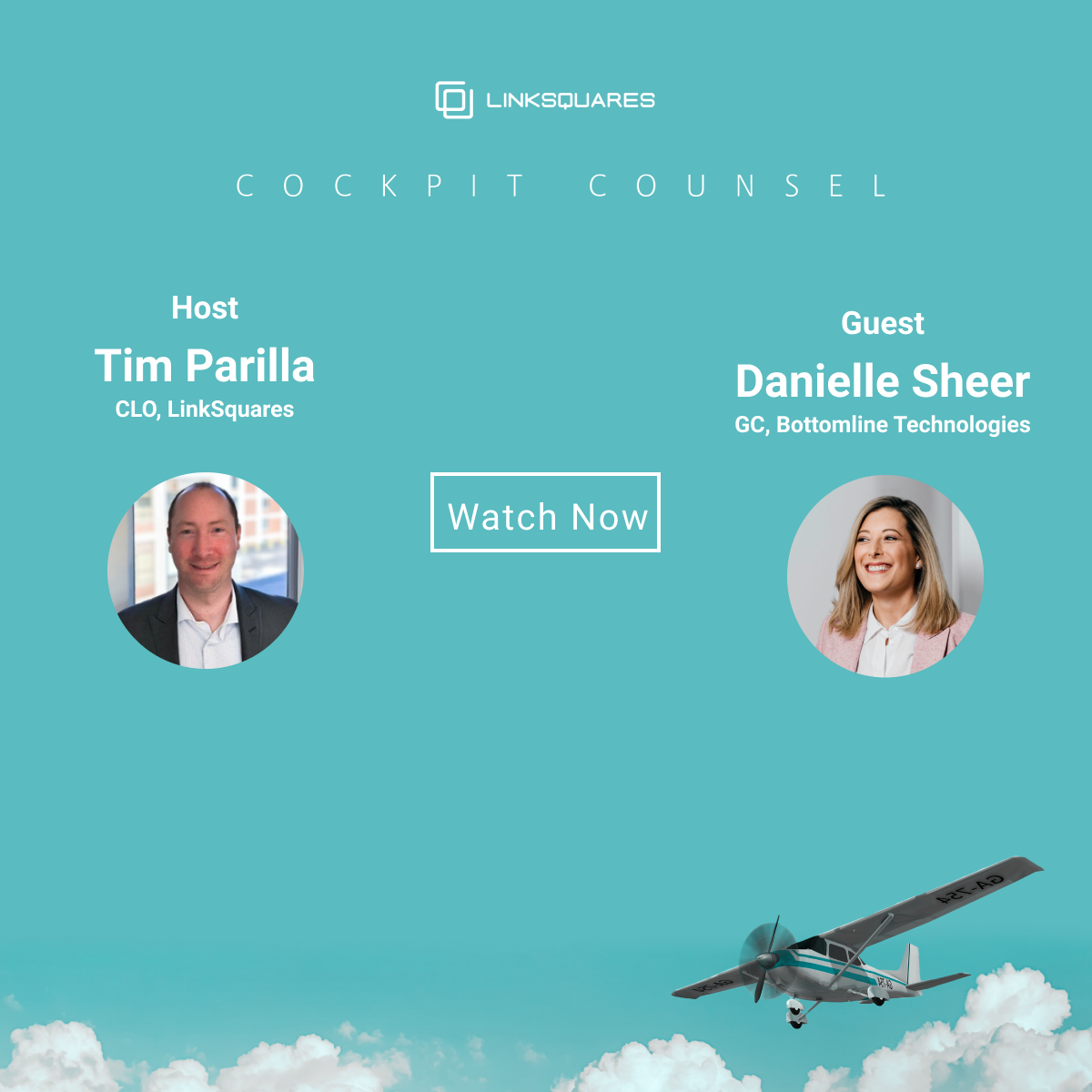 On this episode of Cockpit Counsel, Tim Parilla, Chief Legal Officer and pilot, is joined by Danielle Sheer, General Counsel at Bottomline Technologies, to discuss her experiences with public company transactions. In this episode, Tim and Danielle discuss:
The evolution of a legal function from private to public

Thoughts on how the role of the in-house counsel is evolving over time

Tips for running a remote legal team

And more!
About Danielle Sheer
Danielle Sheer is currently General Counsel at Bottomline Technologies (NASDAQ: EPAY). Danielle was formerly General Counsel at Carbonite (NASDAQ: CARB). As the founding member of Carbonite's legal team, Danielle played a critical role in leading the company to IPO.
About Cockpit Counsel
Climb into the cockpit with pilot and LinkSquares Chief Legal Officer Tim Parilla, as he invites legal leaders aboard to share advice that will help you navigate even the most turbulent times of in-house counsel work.

Fasten your seatbelt and prepare for takeoff. We'll cover a range of topics from data privacy, to legal team structure, to public company transactions, and beyond. You don't want to miss this series.