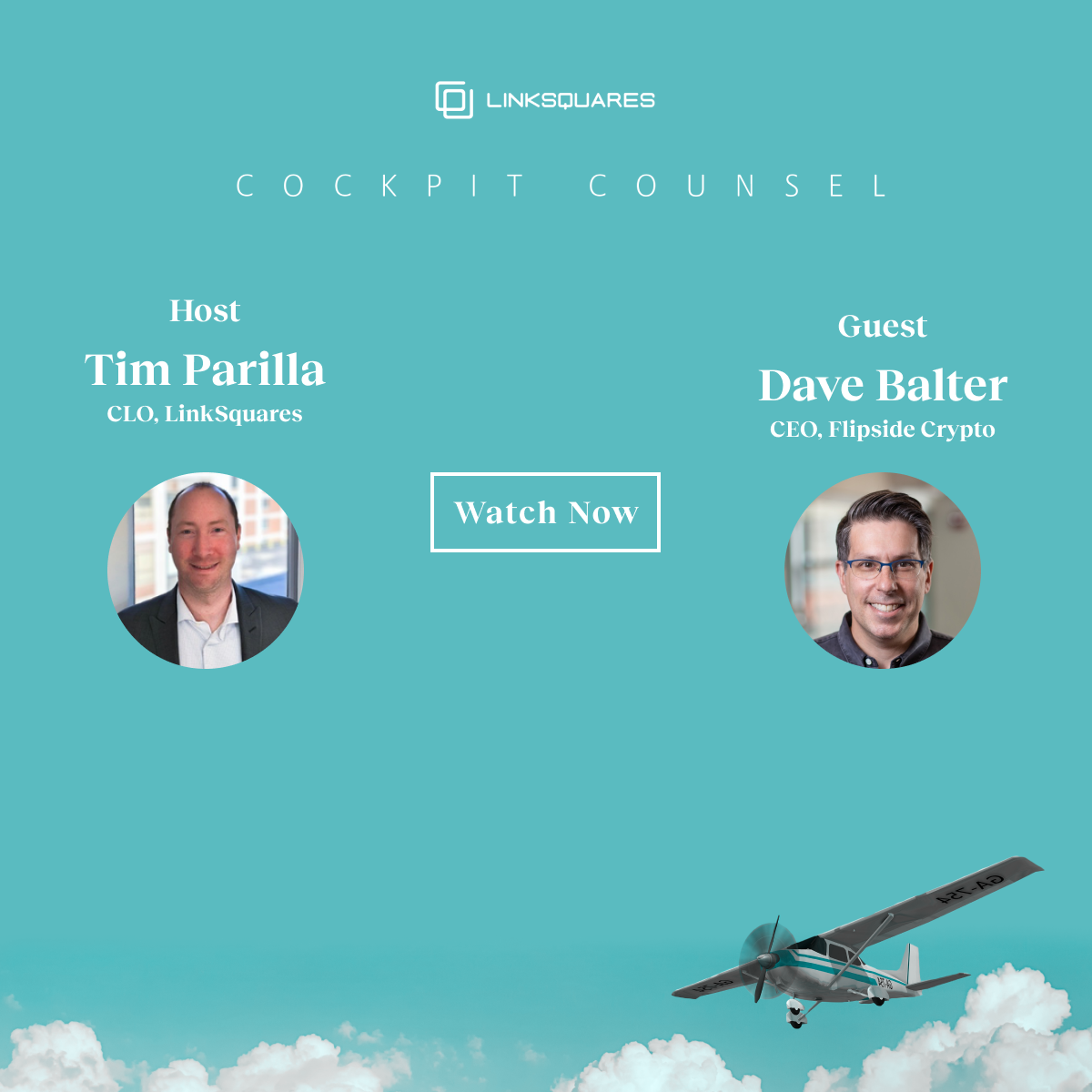 The crypto industry operates with different principles related to contract requirements. This episode with Dave Balter, CEO at Flipside Crypto, discusses all things contracts and cryptocurrency.


About Cockpit Counsel
Climb into the cockpit with pilot and LinkSquares Chief Legal Officer Tim Parilla, as he invites legal leaders aboard to share advice that will help you navigate even the most turbulent times of in-house counsel work.

Fasten your seatbelt and prepare for takeoff. We'll cover a range of topics from data privacy, to legal team structure, to public company transactions, and beyond. You don't want to miss this series.