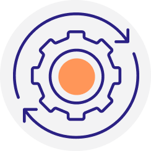 Automate Intake
Automate task intake and track form submissions in real time as they push into Prioritize for review.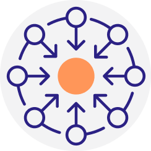 Centralize Requests
Access requests, documents, and approvals in one place to keep projects moving.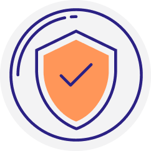 Protect information
Protect sensitive information with a tool for legal eyes only.
Make time for the work that matters.
Ditch manual processes and focus on strategic work.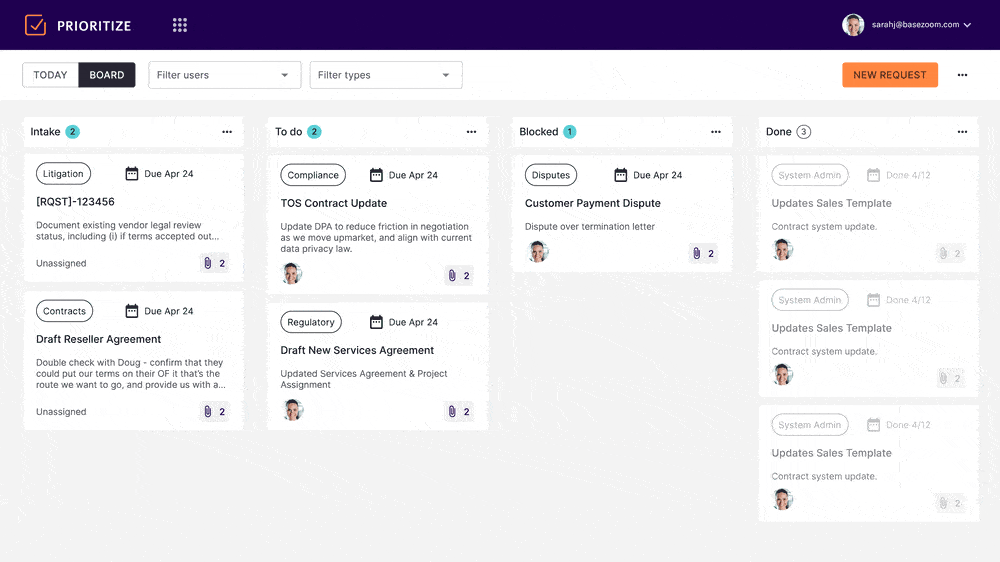 Consolidate your legal intake
With Prioritize, ditch the hassle of sifting through emails and Slack threads. Business stakeholders can submit requests into Prioritize for legal to review and process efficiently.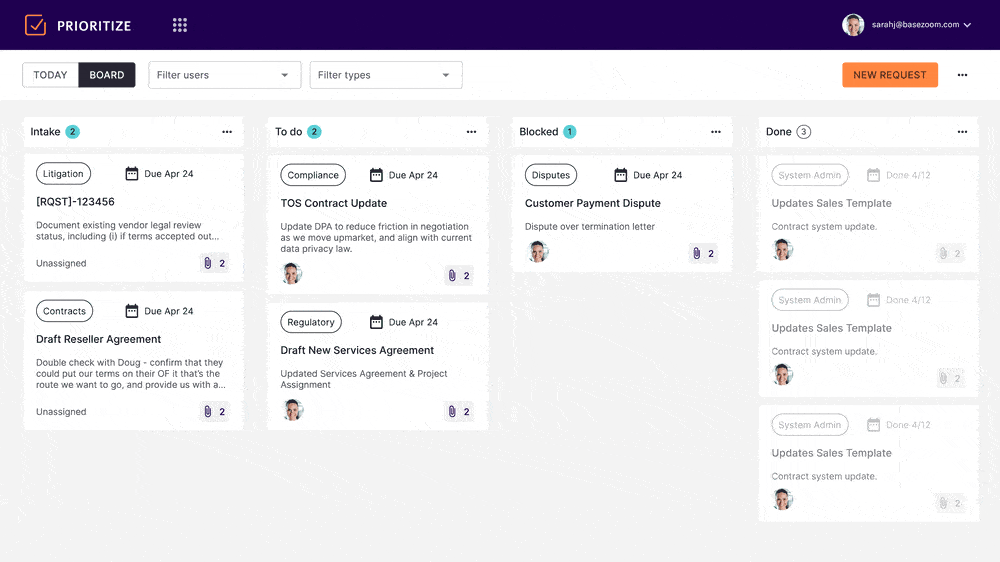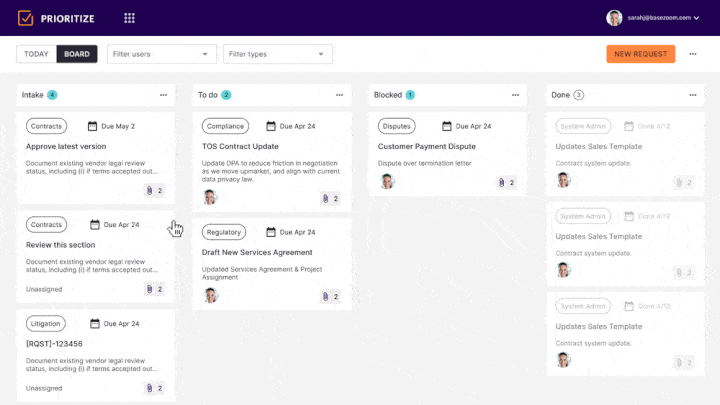 No more manually inputting and updating requests in a spreadsheet. Receive, manage, and track tasks in one place, so you can better prioritize your team's work and do more faster.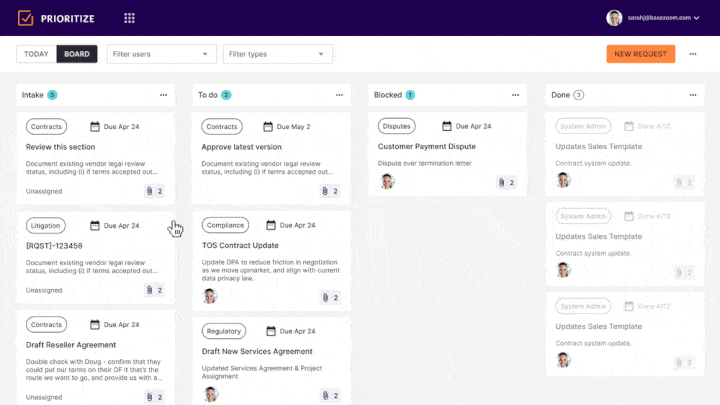 One place for task management and contracting
Ditch system-hopping! With a task management tool natively integrated with your CLM, you can easily view and manage all legal tasks in one place. From content review to agreement tasks and approvals, stay productive!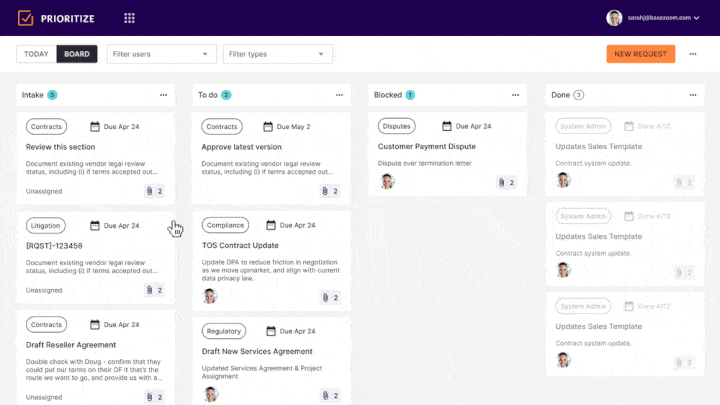 Trusted by some of the world's largest companies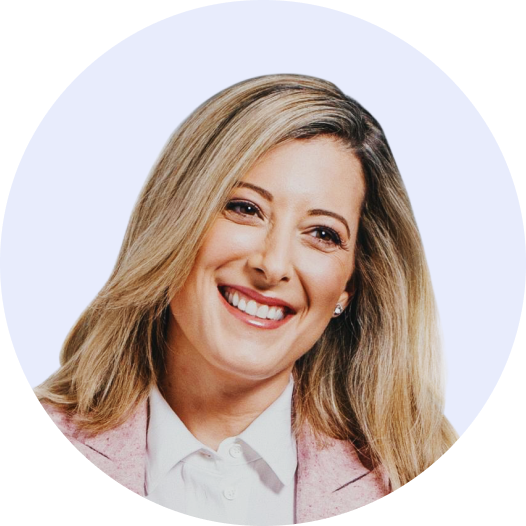 "Prioritize offers a solution to do more faster, freeing up critical time for high-value, strategic initiatives. By automating and centralizing the manual and disparate task management processes, my team can serve the needs of the business better."
Danielle Sheer
Chief Legal Officer, Commvault